Qhipu or
How to create a common body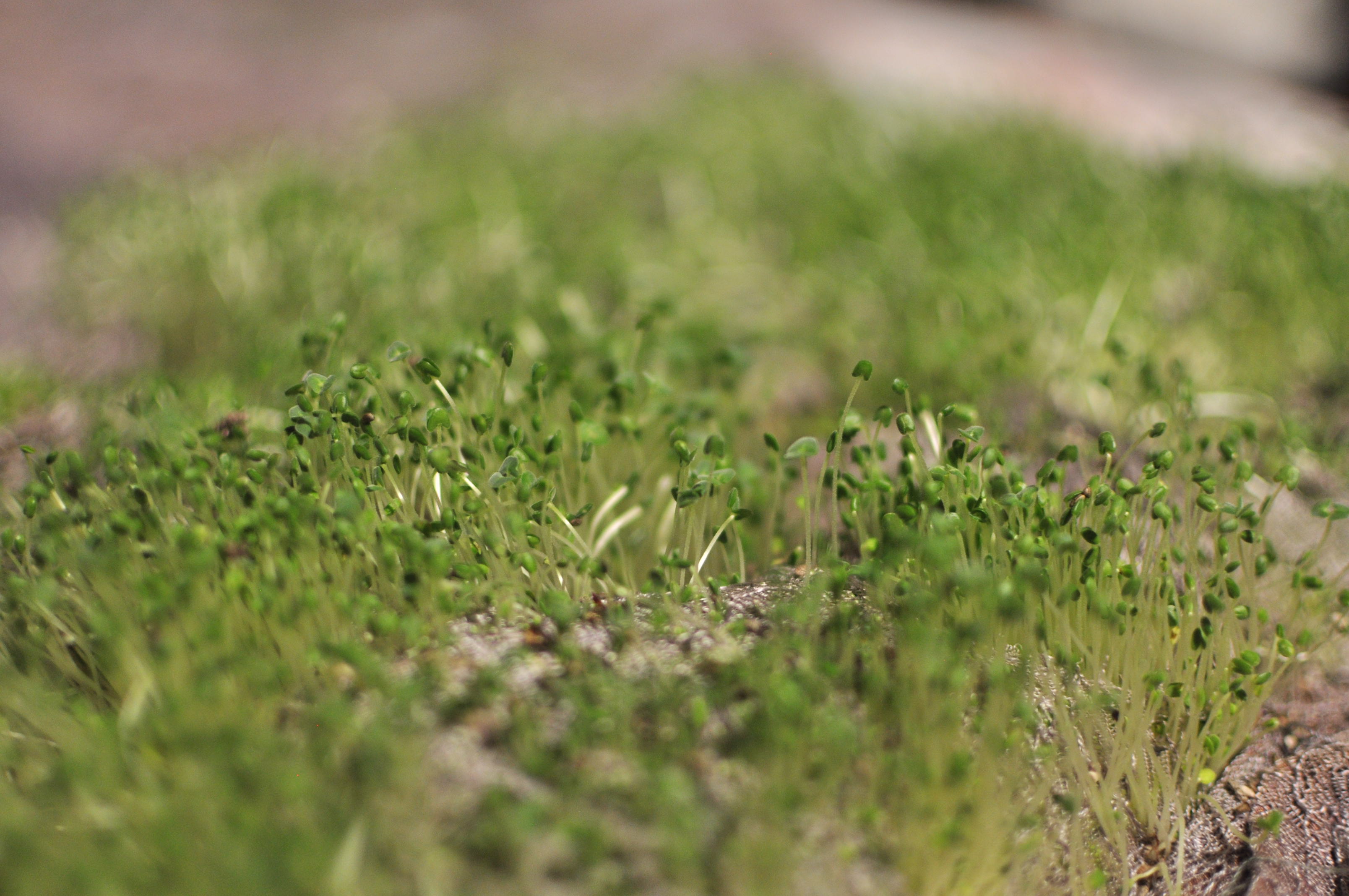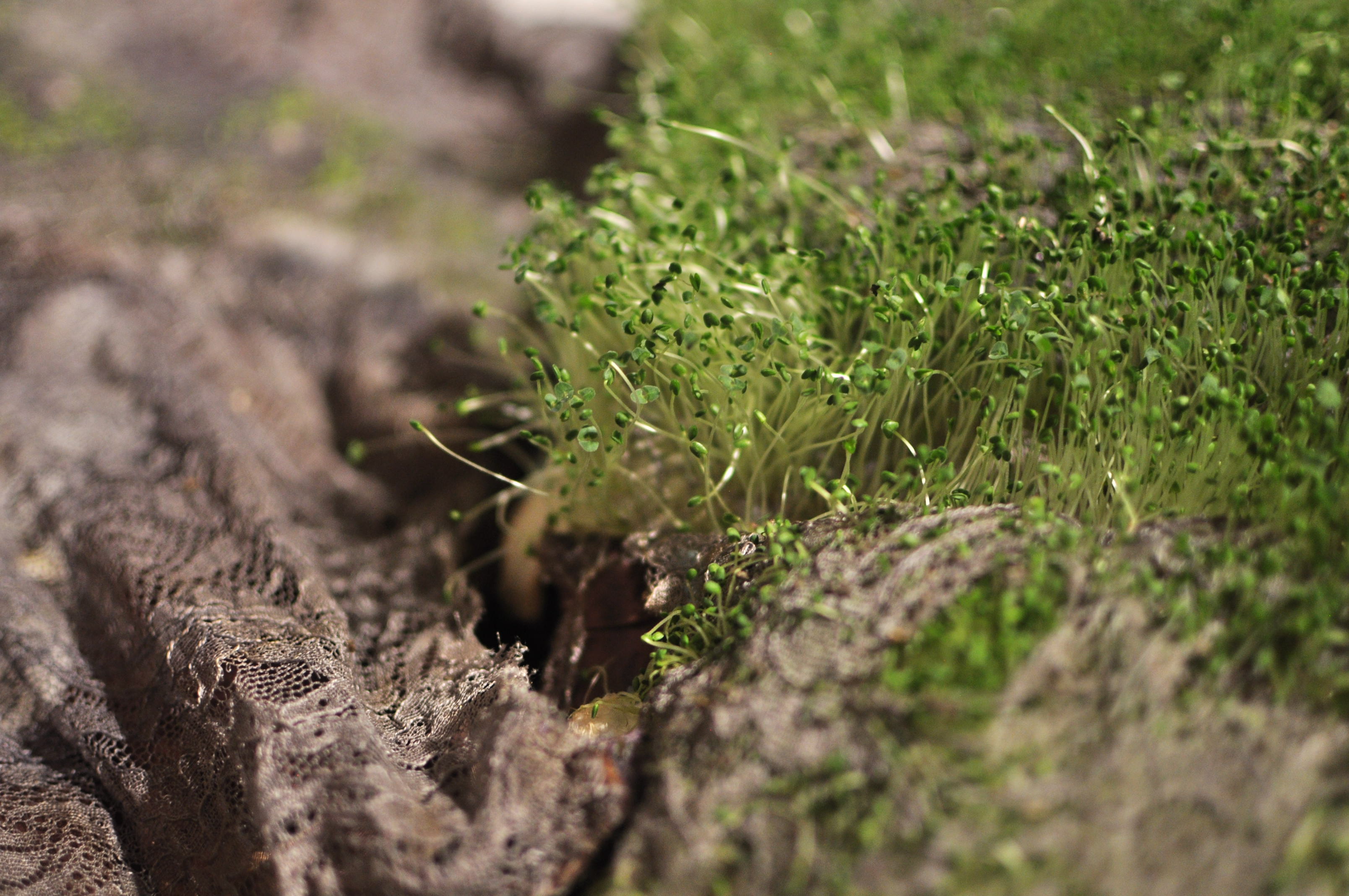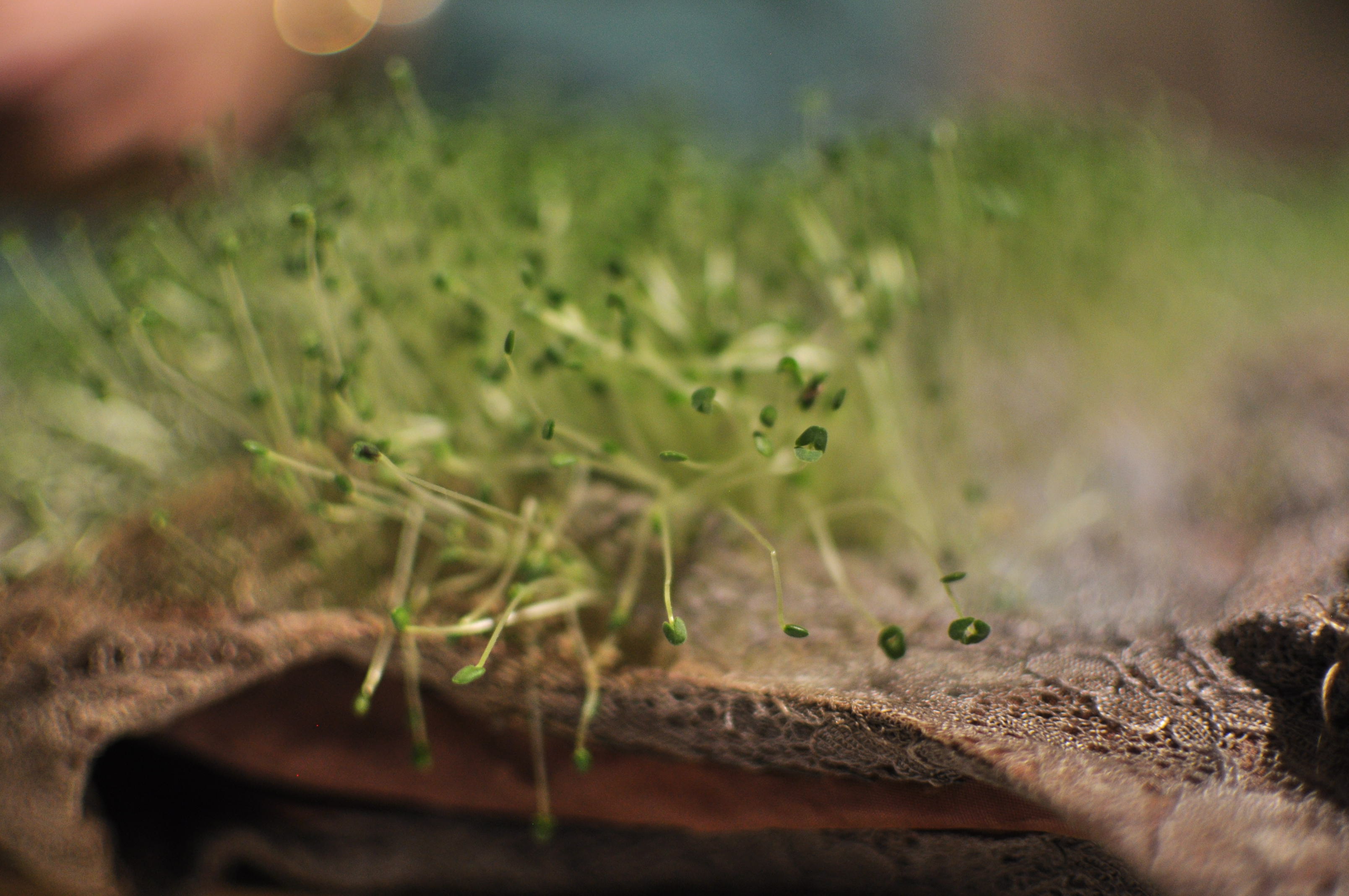 Research - workshop - performance
Project in collaboration with
Gluklya
and Malena Ugaz
Arte Útil internship
Amsterdam-Arnhem 2019

Working with Gluklya and Malena was getting immersed in a research process that was constantly moved through intuition.
We created dialogues from within, and through aesthetic experiences, we created dialogues between us. We had a very powerful work of finding subtle connections by allowing ourselves to be vulnerable in the working space.
We talked and got to know each other and our ideas through drawing.
We went on adventures to the Waterloo market, learned to talk the language of textures, and used textiles to approach our feelings and ideas of the body.
We played with video and photography.
We were gardeners of chía seeds in dresses and gardeners of our own emotions and stories.

As a closure of our research project, we performed a ritual/workshop to create a common body of stories through the use of the ancient Andean Quipu device.
It was a very powerful experience of approaching the search for group synergy.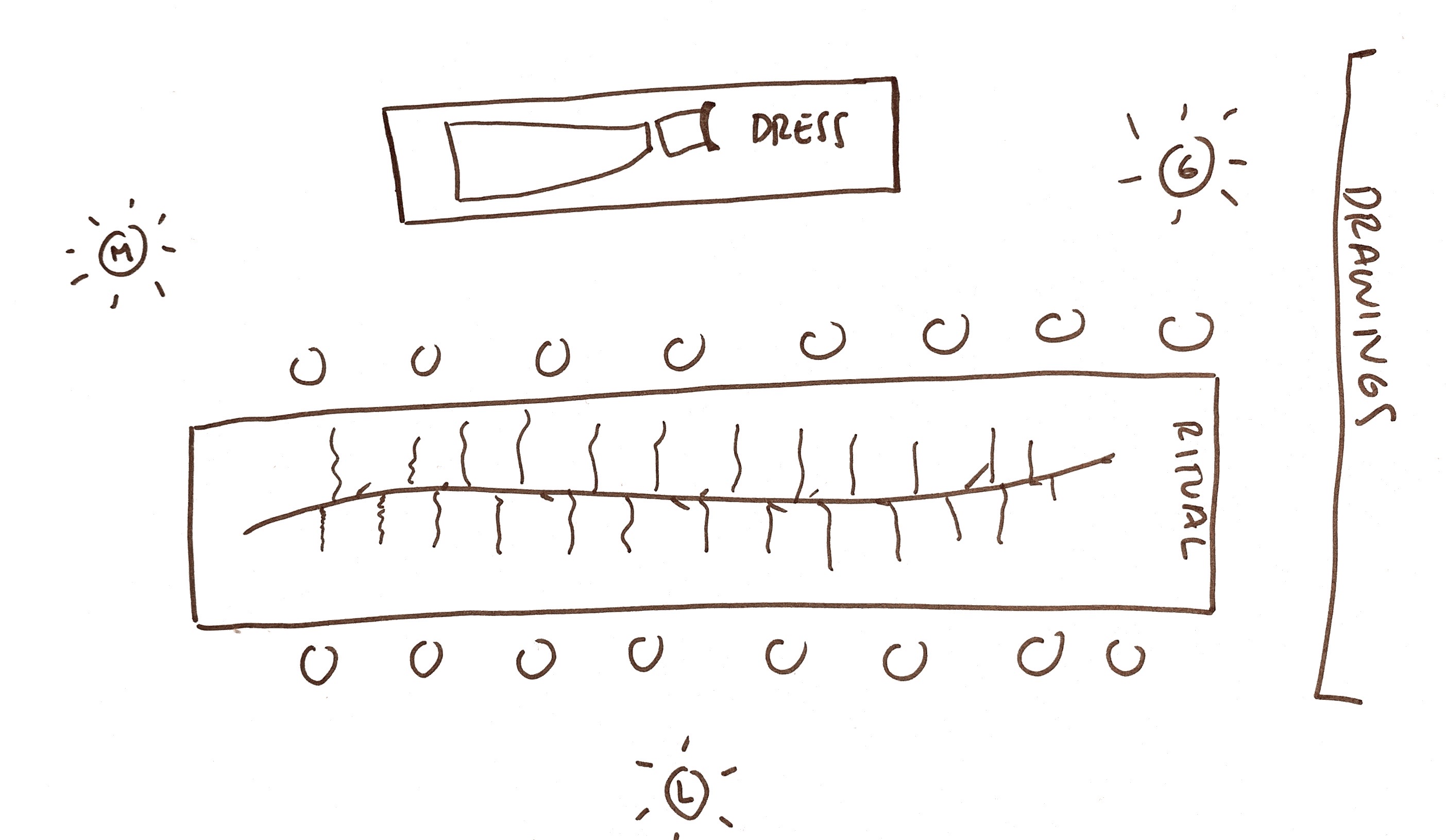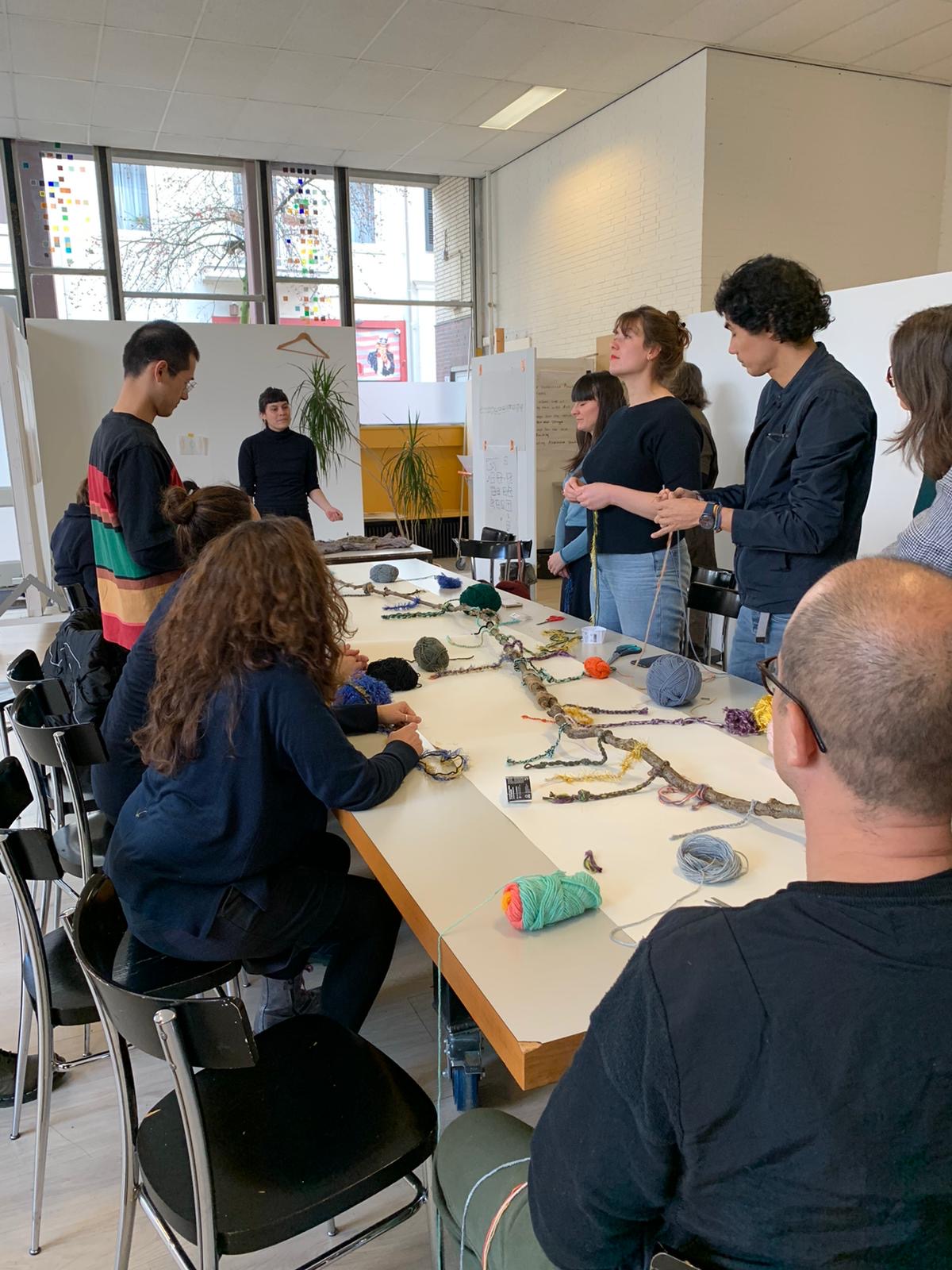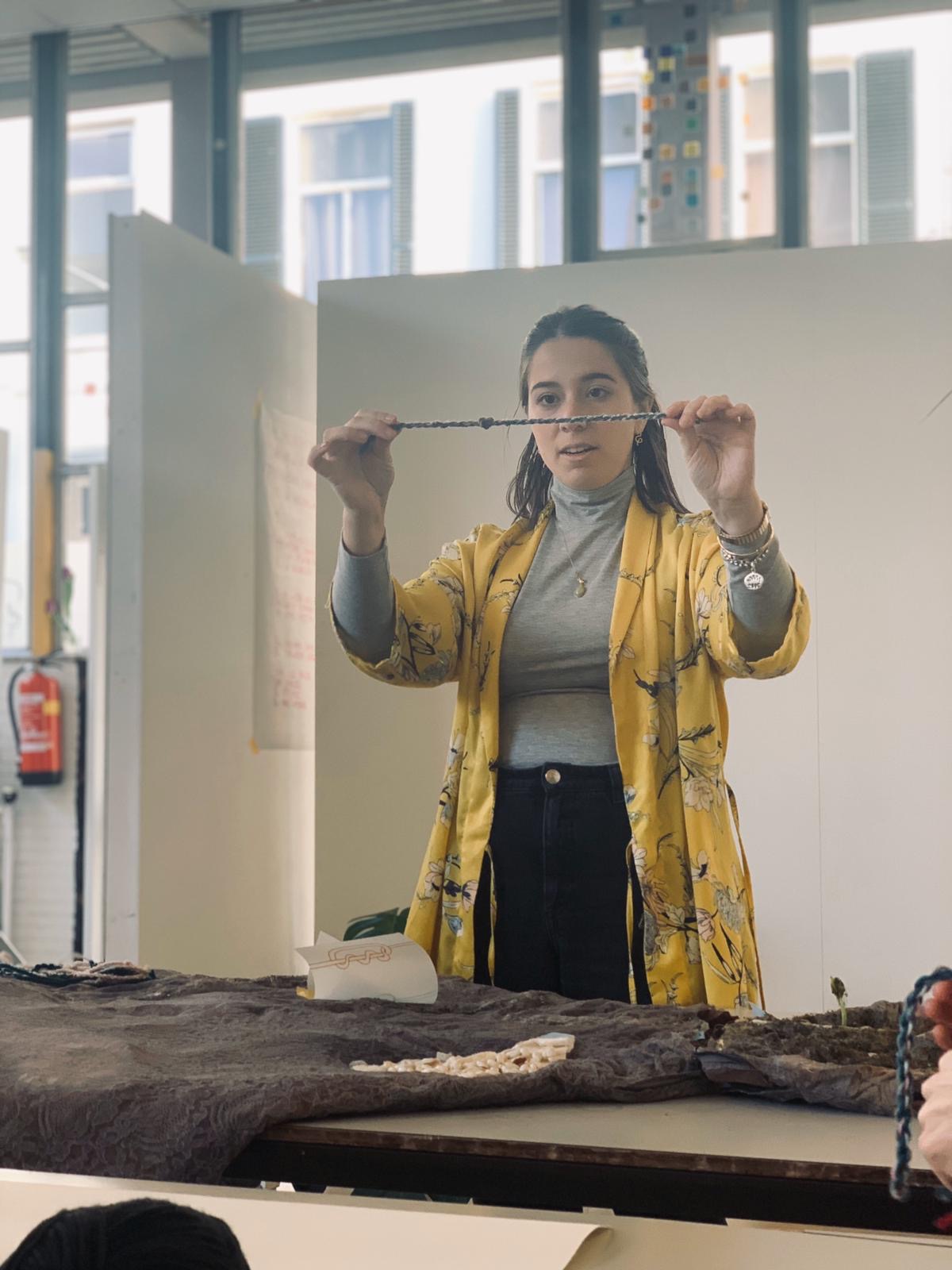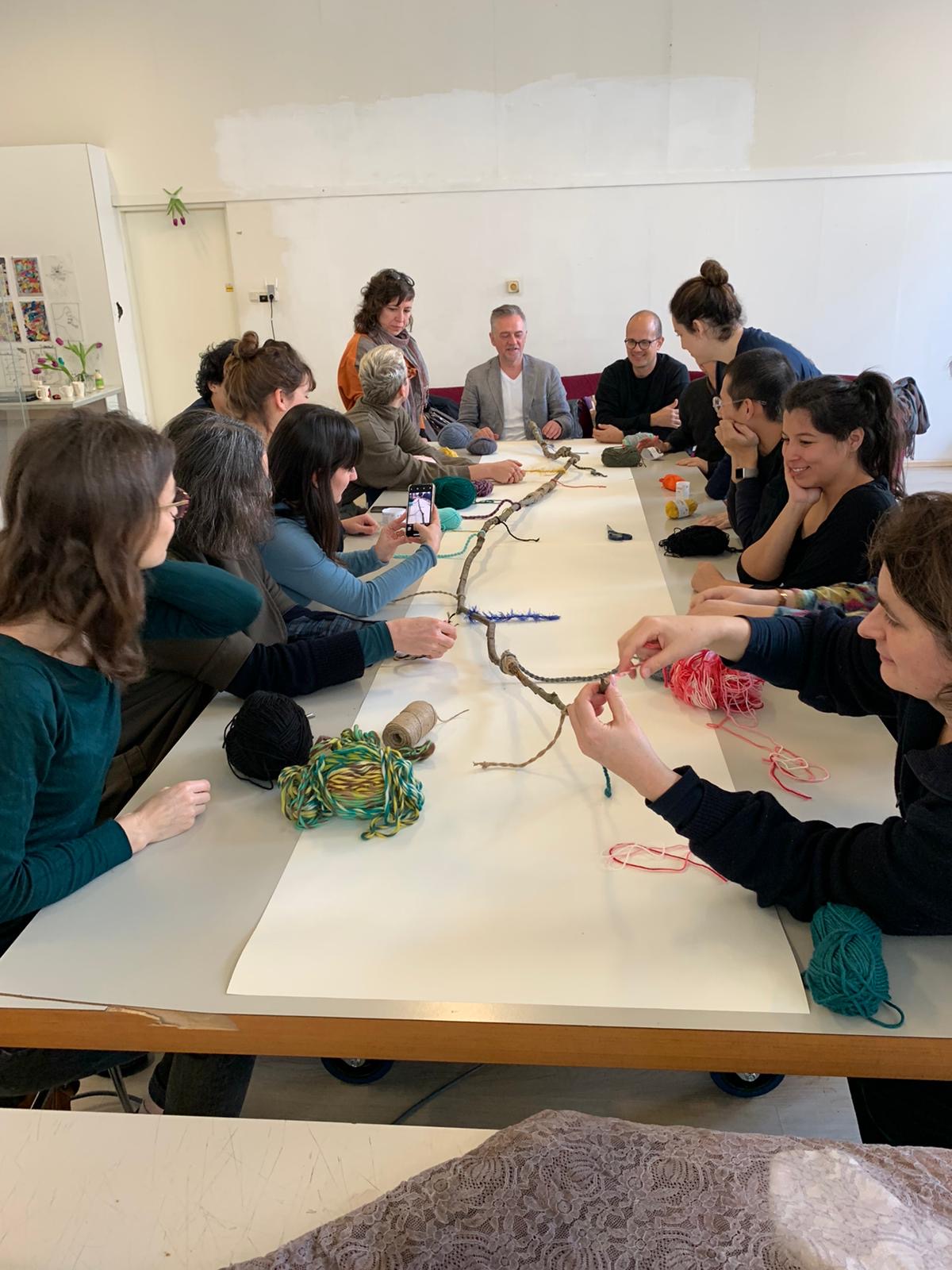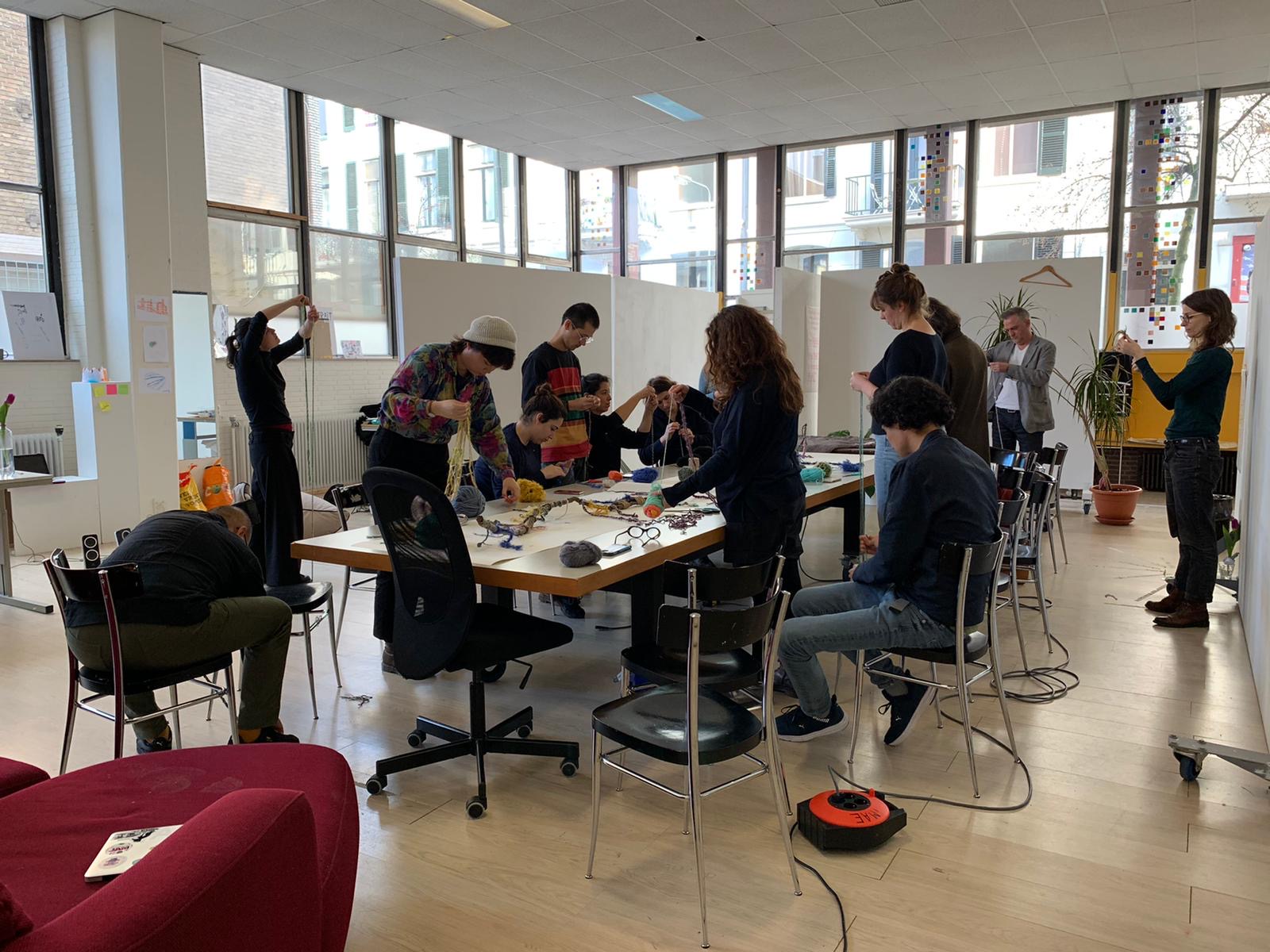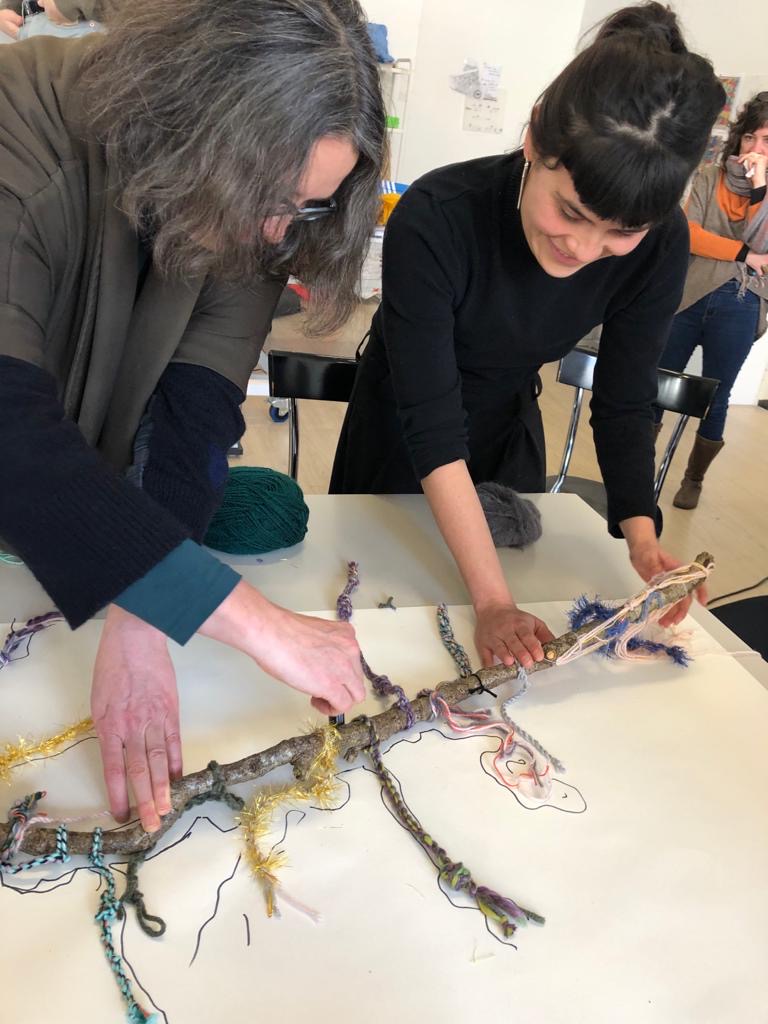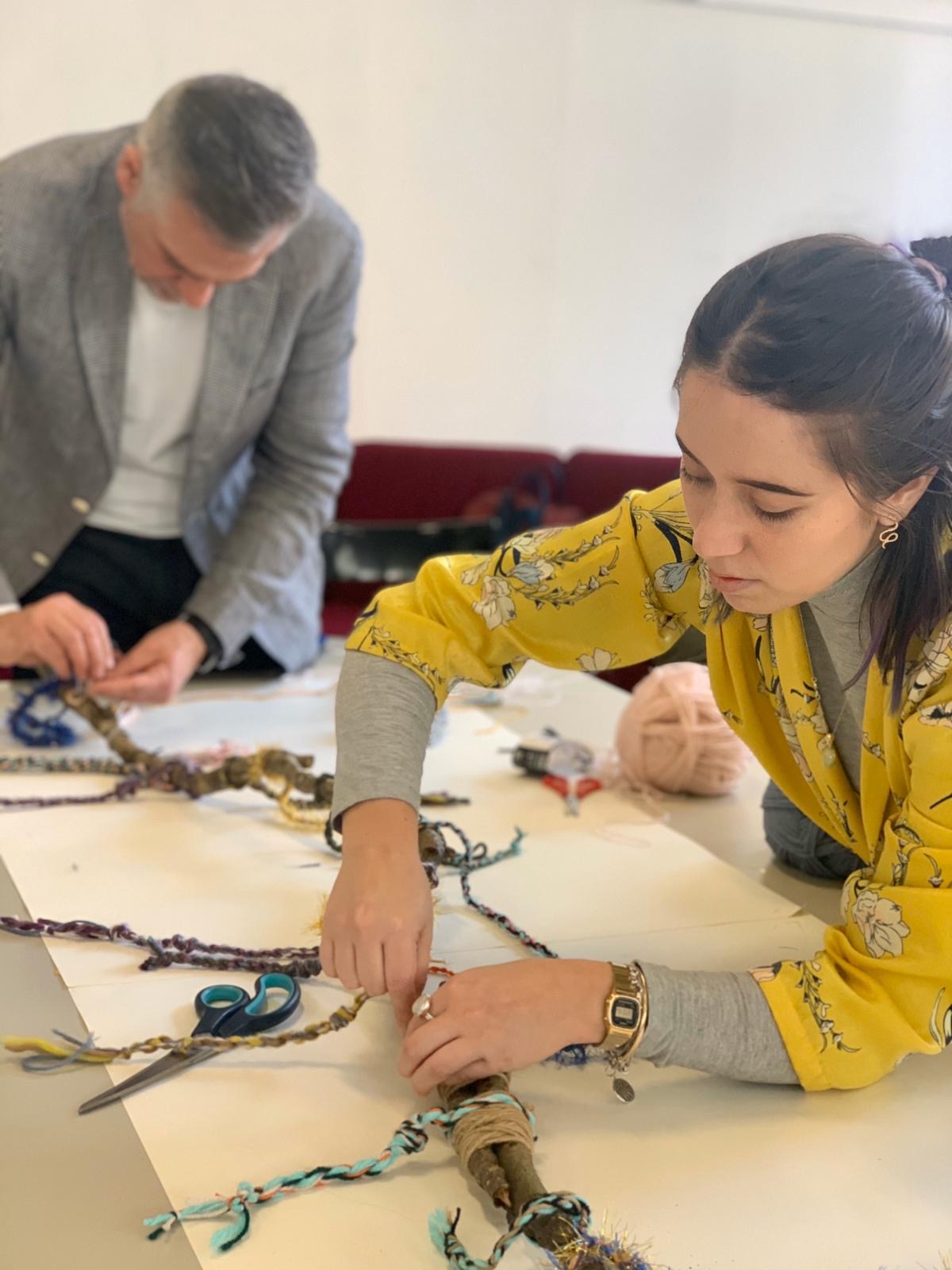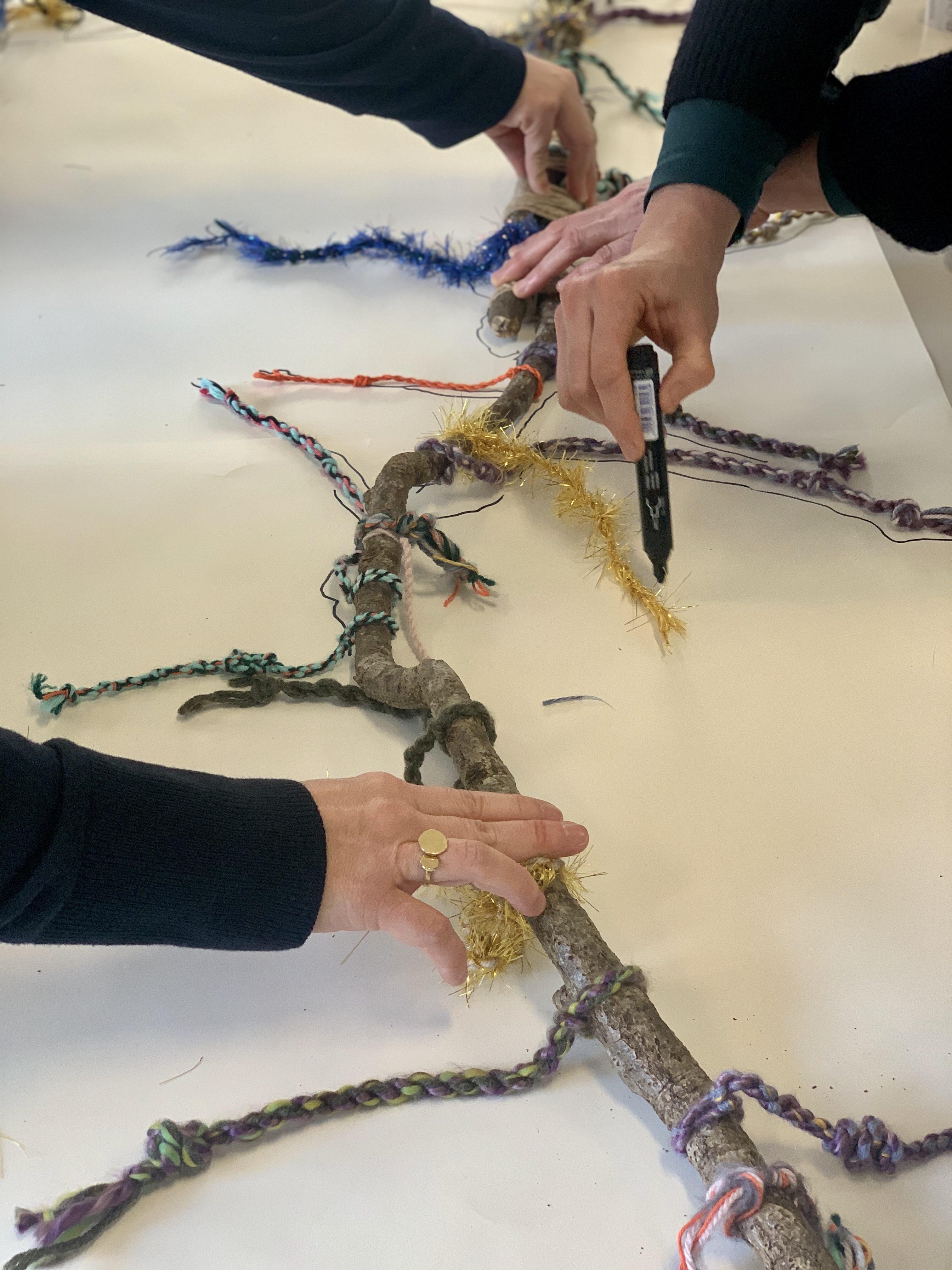 Script
Workshop: Ritual (30 minutes)
Intro: 10min.
Lina:
Weaving stories and perceptions between Malena, Lina and Gluklya.
Malena:
Opening of ritual. Instructions on how to make a Quipu thread.
Ritual begins. [Create a common body of stories and realities of the assistants. The Quipu will be the medium.]
Script: (Lina, Malena and Gluklya are the speakers)
Relaxing background sound of the jungle starts.
//
[Lina]
Think of where you are
The floor beneath your feet
Feel the space you occupy
The room you are in
The people surrounding you
How you feel around them
The relationships you have built
[Gluklya]
Where do you come from
How did you get here
Why did you come
Remember saying goodbye?
What's in your luggage?
[Malena]
Think of transition
Where are you transiting from?
Where are you transiting to?
What do you want to bring with you?
Feel this transition
//
End of the Ritual by Malena's announcement and Gluklyas drawing of the silhouette of the body around the Quipu.