Sweet Thought, Sweet Word, and Sweet Feeling — The Medicine of Sugar Cane


Aguapanela and canelazo in KunstInstituut Melly
Rotterdam, The Netherlands 2021
Sandberg instituut, Amsterdam 2021



Sugarcane is as full of death as it is full of life, and trying to tell sugar cane stories is an opening of a deep drawer of grief and survival. Even though I want to honor all of them, they are massive and out of my limits. Therefore I decided to approach it from personal relations with sugar and panela situated in the Colombian context, yet acknowledging the vast geographical and cultural impact this plant has.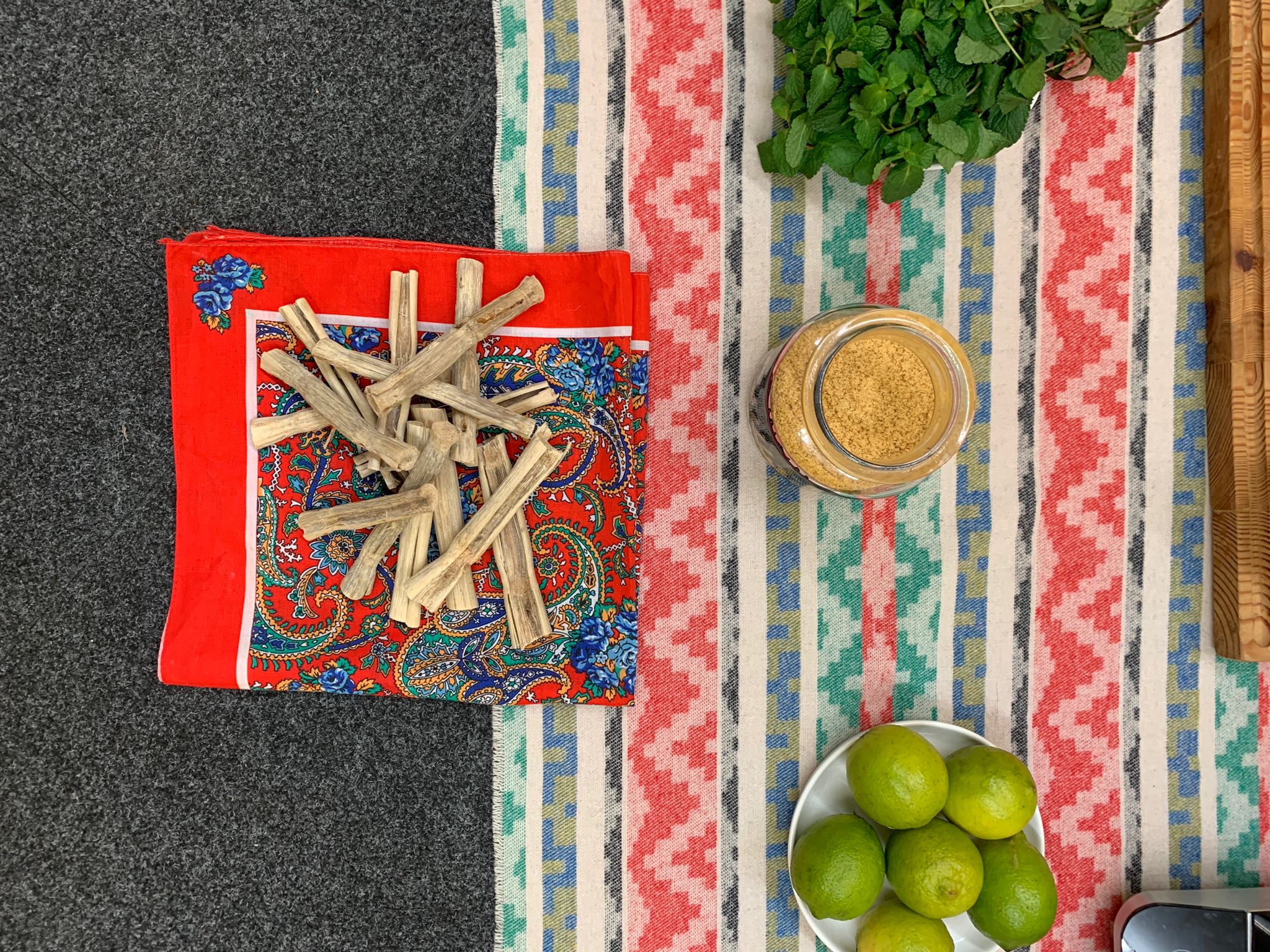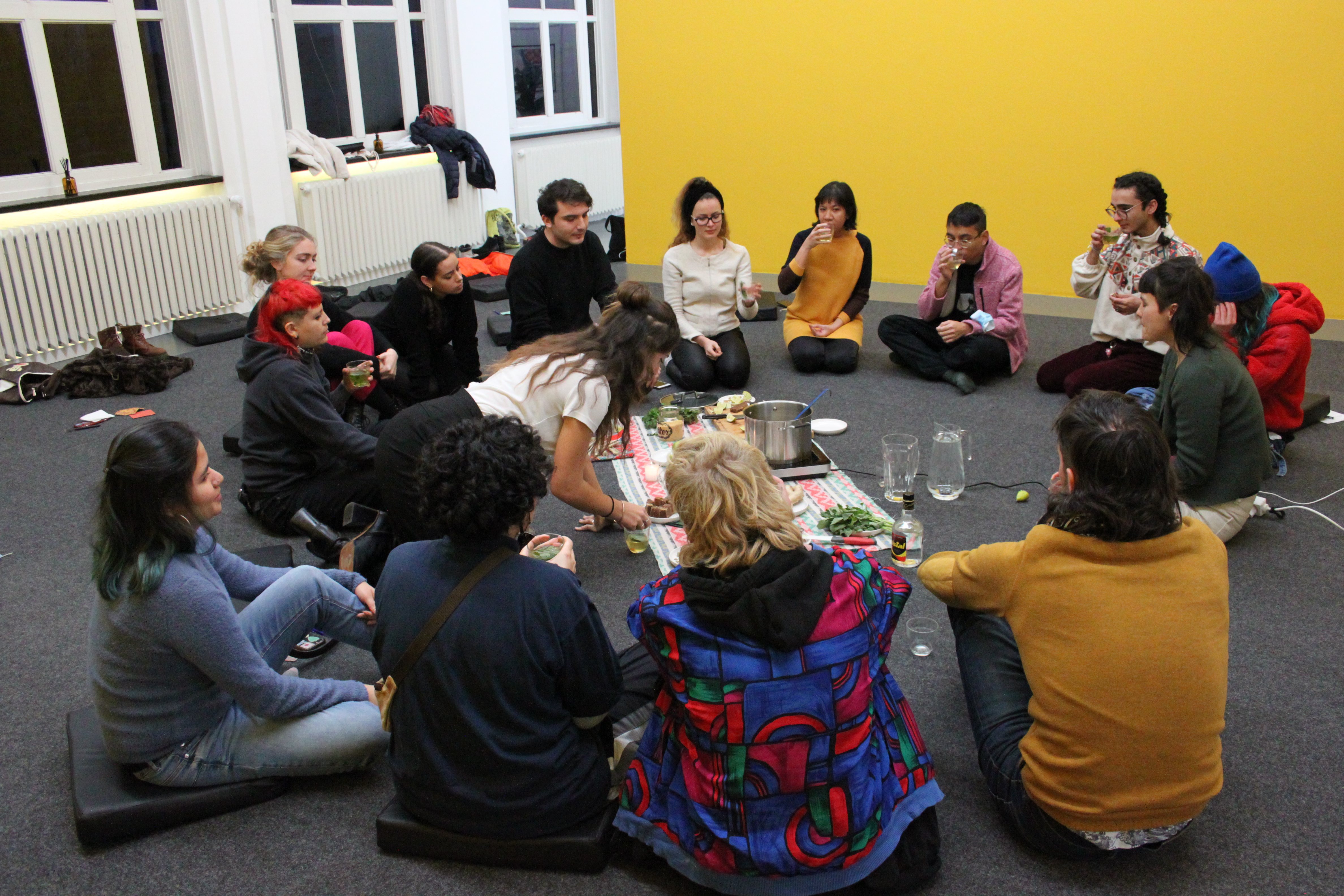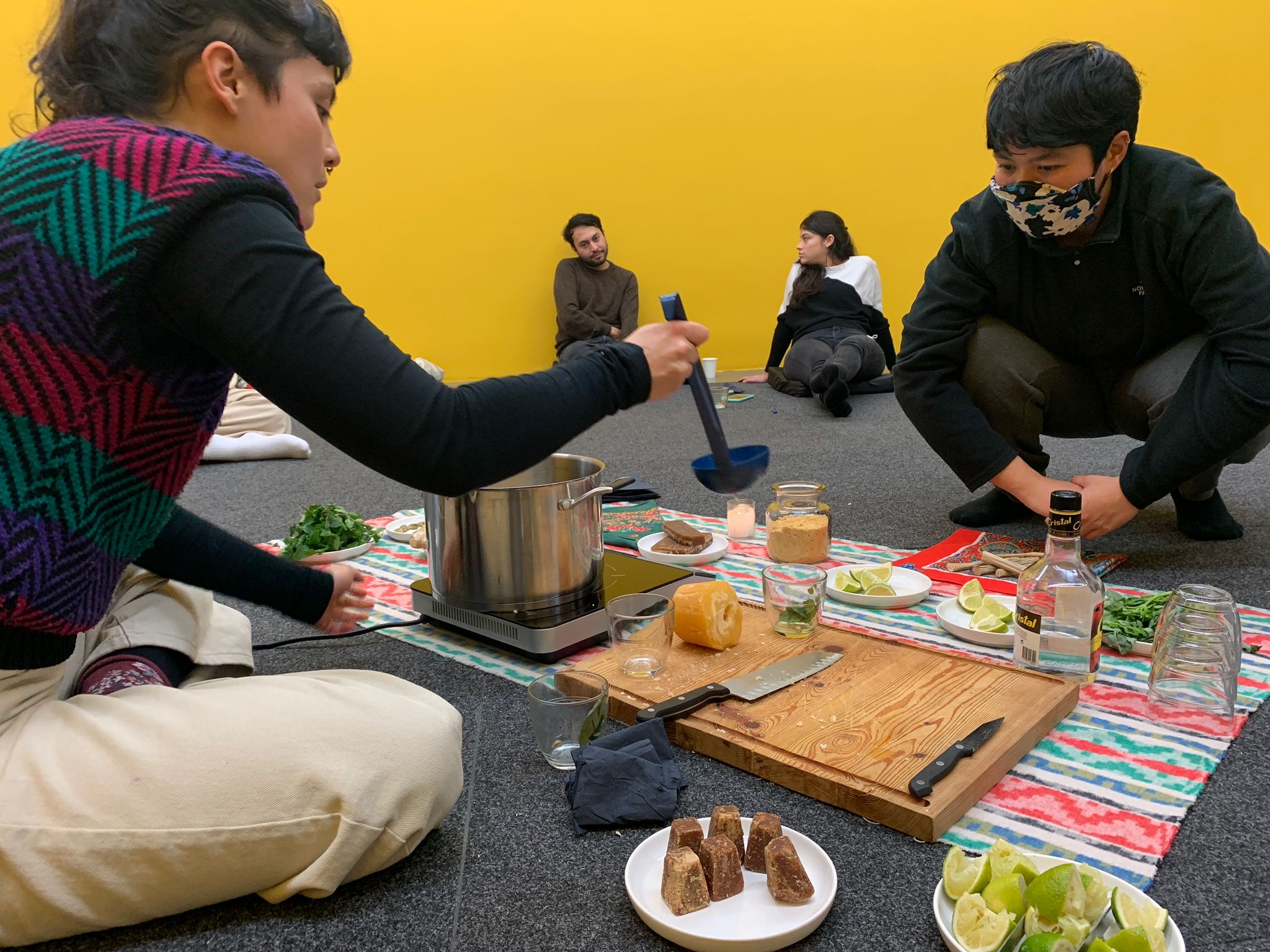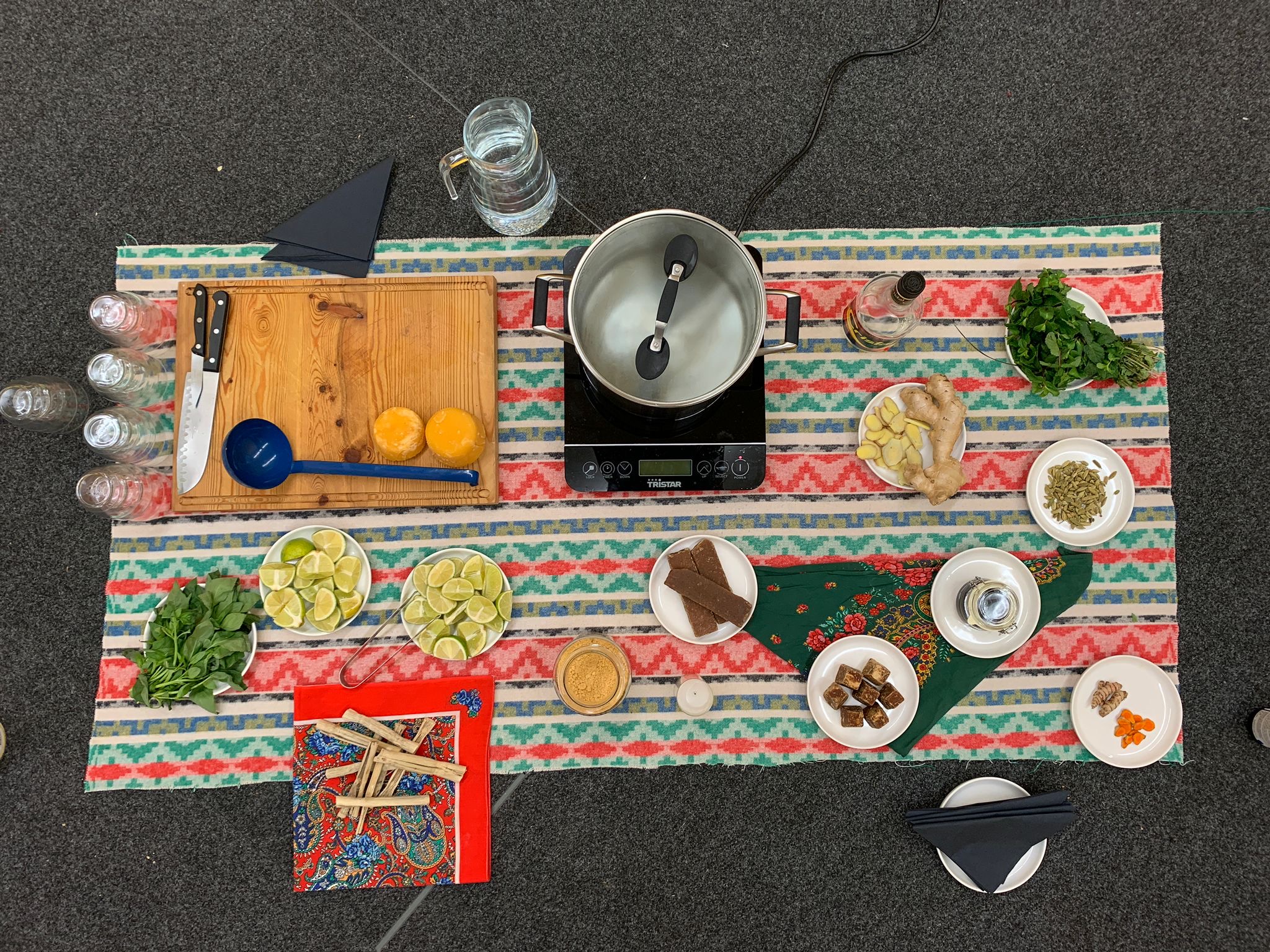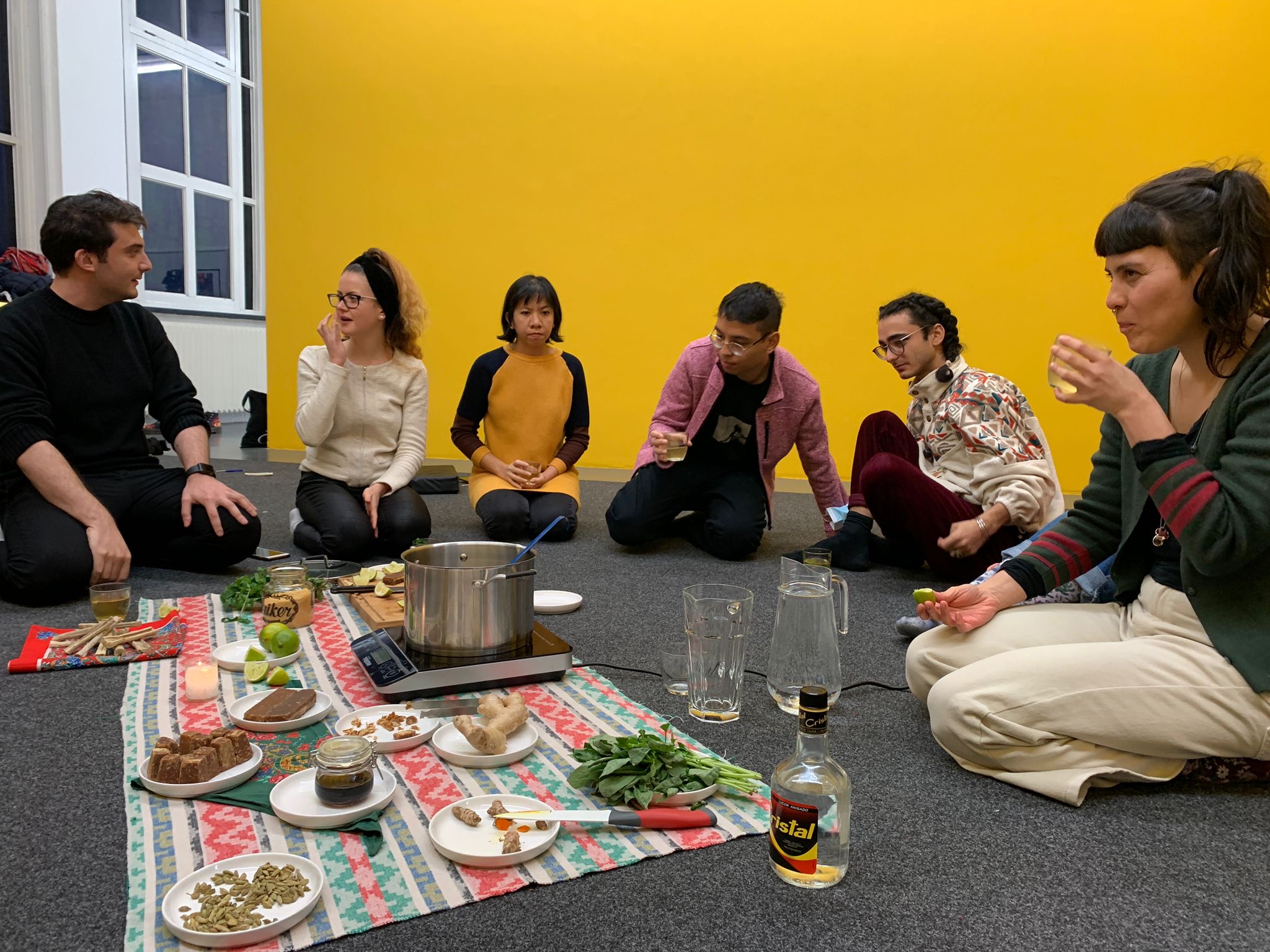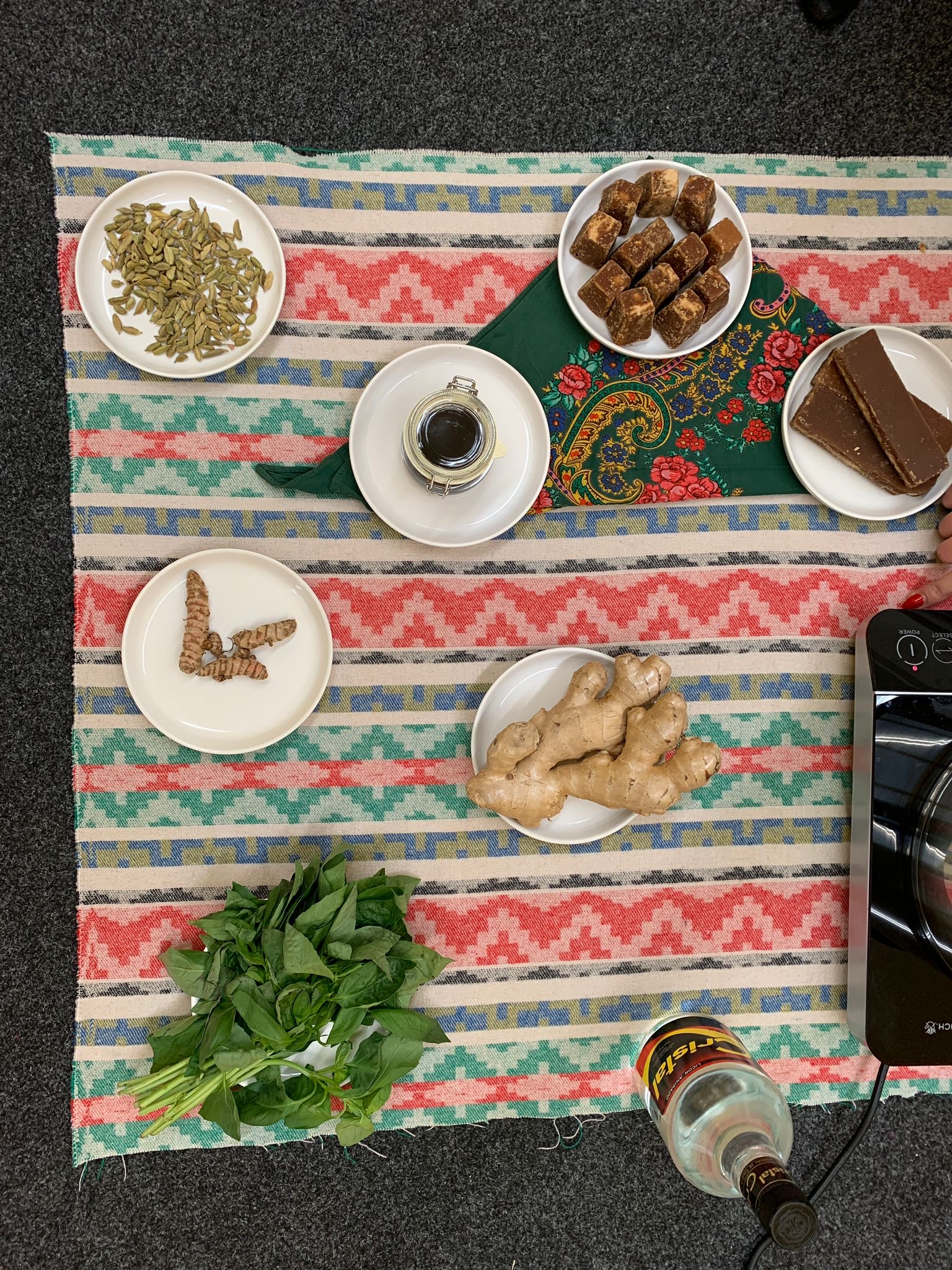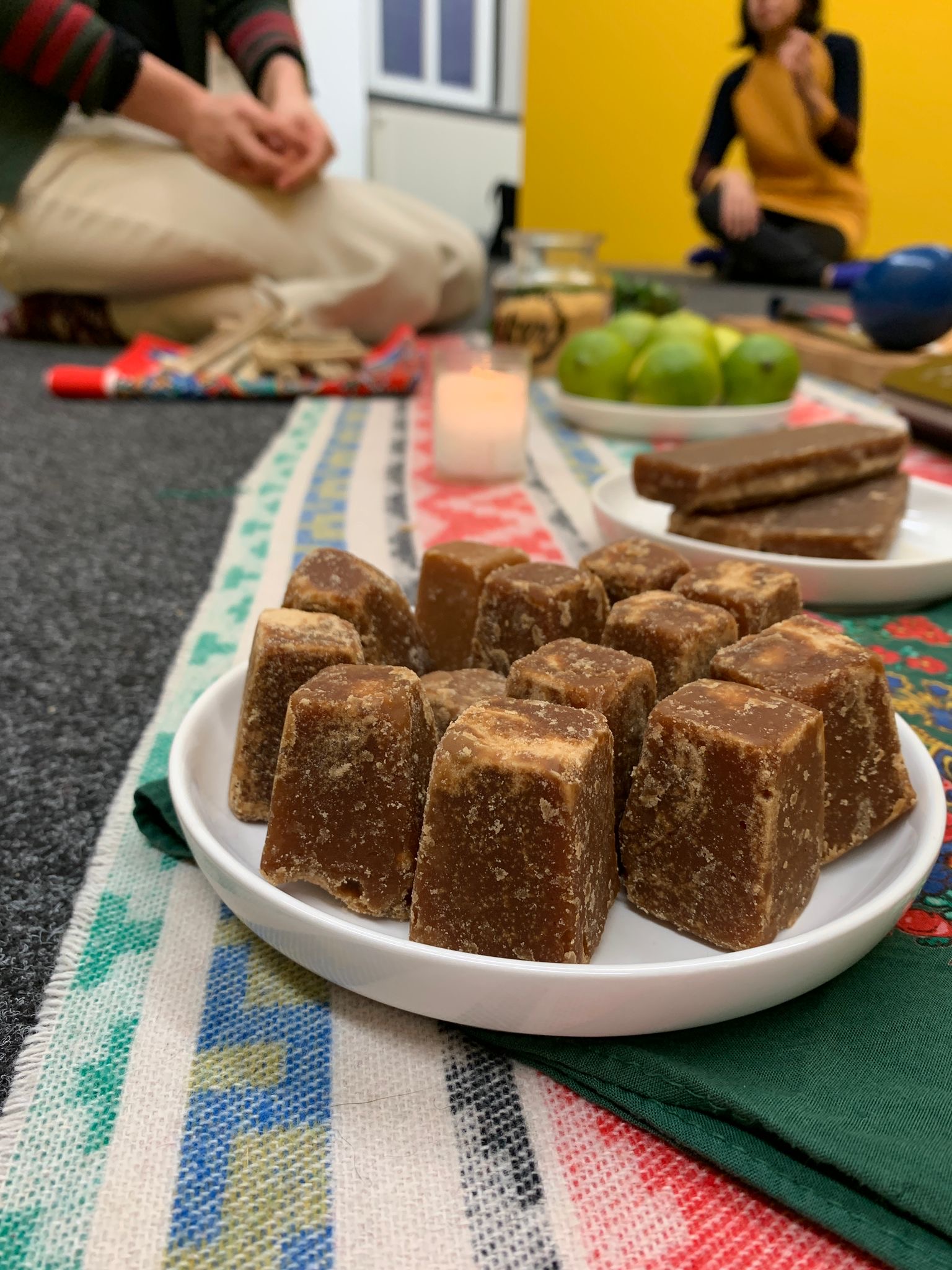 With this research on sugar cane, I was selected to do two workshops in the 84 step exhibition of the KunstInstituut Melly within a thematic cluster on Medicine, Madness, and Magic. I feel now I chose to work with sugar cane within that specific cluster as an urge to connect to sweetness and a sense of home and belonging. Most importantly, I aim to find medicine and magic in everyday practices, in the way and what I consume. I don't want to believe medicine and magic are extraordinary and unlinked to commercial routes, geopolitics, and the economy. I want to make them part of daily life, daily consumption patterns, and routines.

When treated within the highly impactful capitalist and colonial logic, sugar cane is a plant that becomes a harmful product, refined sugar, like many other medicinal plants. Refined sugar is an intensely addictive substance that we constantly consume. And, as consumers, we are not aware of the damage it causes to our bodies and our patterns of consumption. Moreover, the world's urban population ignores the impact that extensive sugar cane plantations for refined sugar production have on the tropical ecosystems and their direct relation to past, present slavery, working precariousness, and wealth accumulation.

The whiteness (in the complete sense) of refined sugar often clouds the medicinal properties of sugarcane and the diversity of preparations and uses of its juice and unrefined derivatives like panela, the primary nutritional source in Colombia. The main goal of this work is to offer a sentipensante space, un círculo de palabra, una olla comunitaria, a tea ceremony, or a cooking performance to share the experience of drinking a sweet healing beverage AGUADEPANELA. Open a conversation with people about their personal relation to sugar, sweetness, and healing. Letting the conversation, the storytelling, and the gathering around the boiling water be the work of art. Celebrate and grieve with the stories of cane while raising awareness about unconsciousness, individualism, and oblivion in sugar consumption.